The Proof is in the Numbers
We understand the profound impact a healthy vibrant green yard has on your overall outdoor living space. After having installed thousands of lawns, we are confident in having the right technique to create extraordinary, prosperous lawns.
5 Most Important Factors for Lawn Growth
1 |
Timing
The best time in Northeast Ohio for successful lawn installation is during the spring or fall. During the early growth period, grass is not hardy enough to sustain the hot summer months.
2 |Protection
The first month is a critical time period for grass growth. We mulch the lawn surface using a straw blower. This protects from heavy rain washout and helps preserve soil moisture needed for proper germination. It also acts as protection to harmful sun exposure.
3 |
Soil Preparation
Establishing proper soil conditions is vital. A common detriment to grass growth is a lack of aeration in the initial subsoil. Grass roots cannot grow without access to oxygen and nutrients. We use the rockhounding technique to remove rocks and breakdown the surface soil.  This improves overall water flow and nutrient absorption. To finish off soil preparation, we consider water draining. We slope surfaces away from the house and driveway to guide any water runoff and add top soil to areas where needed.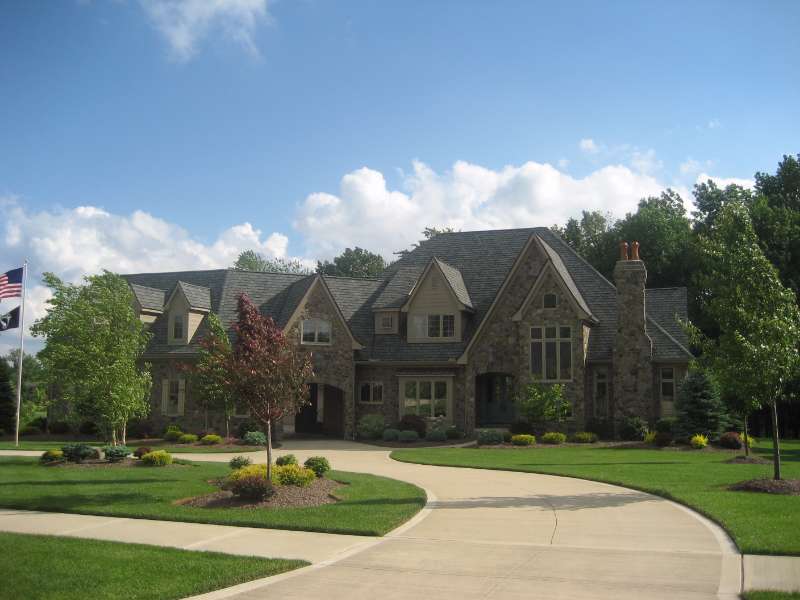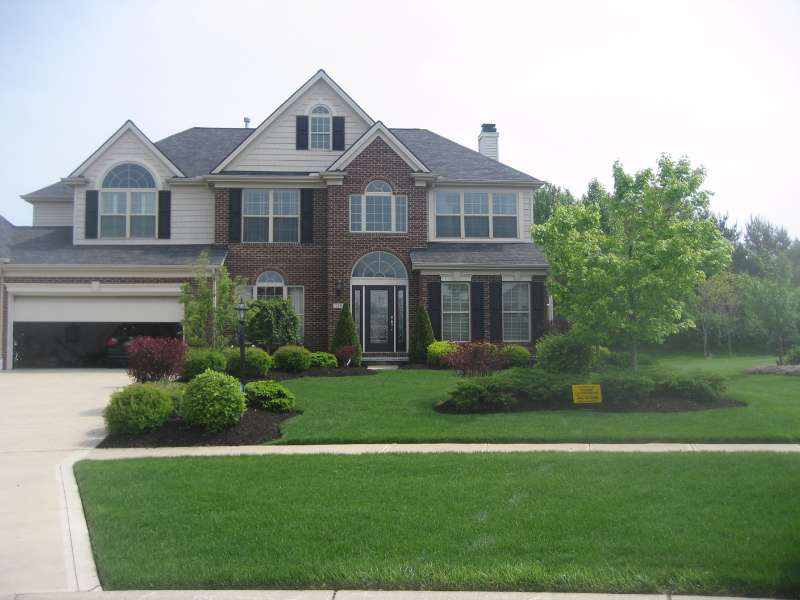 4 |
Seeding
Over the decades we have established that using a premium seed blend results in the greenest and most resilient lawns. Our choice has consistently been Lesco's premium seed. The blend combines the most premium grass types, including the popular Kentucky bluegrass that will leave you with a beautiful dense, green yard. To achieve that perfect, green lawn, the blend promotes hardiness and includes complementary grass species to provide cold weather tolerance, resilience to heat droughts, and fast germination. For those looking for an instantaneous lawn look, we would recommend and provide sod installation.
5 |
Fertilizer
Fertilizer is extremely important in nurturing new lawns with the elements necessary for healthy grass growth. We choose to utilize a Lesco starter fertilizer with higher concentrations of phosphorus to boost chances of  successful sprouting.  For the first 4-5 weeks, these rich soil conditions are essential in supporting the growth process.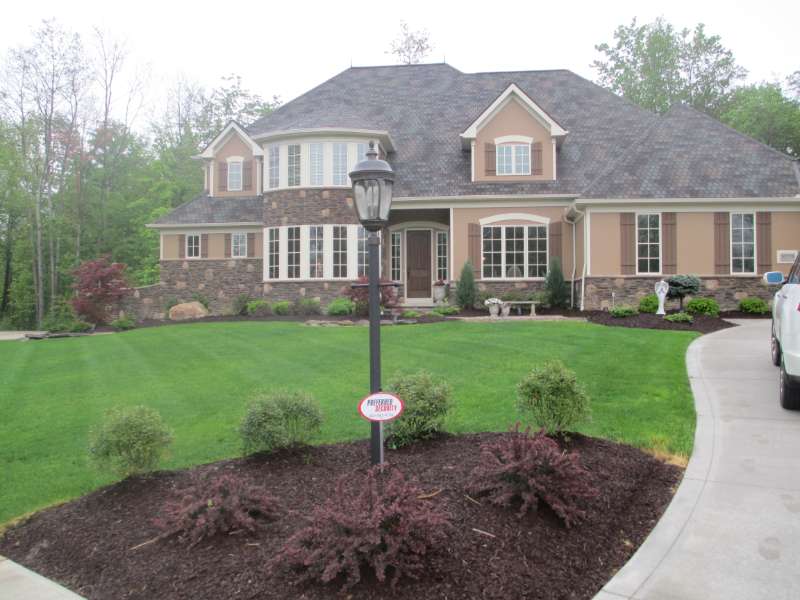 Additional Free Benefits with Lawn Installation
Follow up service 4-6 weeks after installation
(*applies only to select geographic locations – If applicable, will be included in terms of executed invoice)
Includes additional fertilizer treatment with higher levels of Nitrogen. Nitrogen is key in avoiding slow grass growth, pale green color, and decreased lawn density.
Includes any necessary surface repairs to promote excellent growth and drainage.
Hands on guidance for best results
Young lawns need special care, so we recommend an automated irrigation system to leave you hassle free. If you wish to opt out of an irrigation system we can provide free installation of sprinkler heads throughout the lawn*. The key is that the lawn receives the proper amount of water on day one.
We will perform a final walk-through and provide detailed guidance on caring for your newly installed lawn.
*Sprinkler equipment (sprinkler heads, garden hoses, and hose splitters) not provided by Calanni Landscaping.